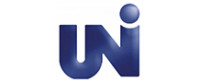 UNI
The Italian National Standards Authority (UNI) studies, develops, approves and publishes voluntary technical standards in industrial, commercial and service fields.
Established as a private non-profit association, UNI is recognised by the European Union and represents Italy within the scope of European (CEN) and International (ISO) standards organizations. Contec Ingegneria is a member in order to pursue its commitment to quality and the conformity of its services.
Trackback from your site.