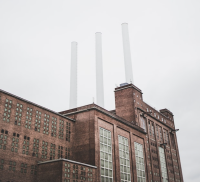 Enhancement of industrial heritage – Contec takes part in iWrecks
Contec Ingegneria participates as technical contributor in the event organized by the iWrecks research group on Thursday 17 January in Padua, which will concern the enhancement of the industrial heritage.
Visions for industrial heritage will be held from 4 pm to 7:30 pm in Padua at the headquarters of the Order of Architects of the Province of Padua (piazza G. Salvemini n. 19 – Sala Zairo) and participation includes the recognition of 3 professional training credits (CFP) by the Professional Associations of Architects and Engineers of Padua.
The iWrecks research group of the ICEA – Department of Civil Construction and Environmental Engineering of the University of Padua (https://www.dicea.unipd.it/) is the promoter, within a larger research project funded by FSE European Social Fund, that includes as institutional partners ZIP Consortium, Assindustria Venetocentro, USINE Study Center. Prof. Luigi Stendardo, Carlos Dias Coelho, Giuseppe D'Acunto, Maria Cristina Lavagnolo, Carlo Pellegrino and Michelangelo Savino assemble the scientific committee.
Contec Ingegneria has been chosen to collaborate with the research group as a business partner, providing its expertise on the theme of enhancing the industrial heritage: a combination of technical skills, to give new possibilities to the territory and its economic history.
The meeting aims to share innovative visions and tools with people (investors, entrepreneurs, professionals, investors, public managers) who need to recover and promote abandoned industrial heritage.
The topics addressed during the seminar will be urban planning, legislation about redevelopment, designated use of production areas, the new regional orientation on land consumption and positive experiences of enhancement of industrial buildings.
The final round table – with the possibility of debate – will represent a moment of collective reflection on the ideas, that emerged in the first part of the seminar, and the general topics of the POR FSE iWrecks research project.
Here the program of the event.
Photo credit: Daniel Hansen via Unsplash
Tags: contec ingegneria, partnership, unipd