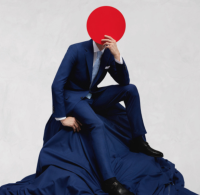 The elegant man by Kiton open in Milan
The Milanese Design Week is celebrated by Kiton with an exhibition on the elegance in one of the historic buildings of Italian fashion. It is a building that Contec Ingegneria knows very well…
Kiton, world ambassador of Italian tailoring (www.kiton.it), enriches the most important event of design with a refined art exhibition dedicated to male elegance in international painting.
The elegant man, from Van Dyck to Boldini is the exhibition curated by Robilant + Voena gallery – open from 17 to 22 April at the Kiton headquarters (via Pontaccio, Milan) – an exhibition that will interpret the jacket as a secular icon of masculine style from 1700 to 1900 through the different sensibilities of ten important painters. The installation of the paintings will be completed with some iconic fabrics that will enhance the paintings through motifs and patterns.
The building – a legendary place for Italian fashion during its international explosion in the eighties – is a well-known space by Contec Ingegneria that since 2016 is taking care of the redevelopment of commercial spaces with a careful balance between enhancement of the existing historical building and adjustment to the required fruition standards.
The event in April – regardless of the exhibition path – will be an event in itself because the building will be opened for the first time to the public not related to fashion. This underlines the importance of the enhancement intervention that is part of the new path undertaken by the Kiton brand to share its value of design and tailoring work.
Engineering and fashion.
The affinity of the Contec Group with fashion does not end here and goes much further, through qualified collaborations that combine the synergy of technical and engineering skills with the production and management needs of the international fashion industry brands.
Contec AQS – Ambiente Qualità Sicurezza (the company of the Contec Group specializing in safety at work and management systems) supports the retail system of luxury brands on the national and European territory through the coordination of health, safety and maintenance in stores, also employing innovative approaches and information systems in compliance with legal rules. To learn more about the latter: http://www.contecaqs.it/wp-content/uploads/sites/2/2013/01/scheda_servizi_FM-1.pdf.
The support of Contec AQS also extends to the management processes through assistance in the verification and qualification of external contractors and suppliers, working under the responsibility of the brands, in addition to ongoing assistance for the retention of qualified suppliers and the update for new suppliers.
There is also space for Contec Industry, that takes care of the advice and the implementation of innovation in accordance with Industry 4.0 for the production processes of the Italian leader company in hosiery and corsetry.
Photo credit: Kiton, new 2018 advertising campaign.
Tags: milan, redevelopment