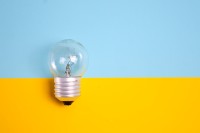 Energy audit renewal 2019
In 2019 the deadline for the drafting of the second mandatory Energy Audit required by Legislative Decree 102/2014 expires: the renewal is necessary.
By 2019 all the Large and Energy-Intensive Companies will have to produce the Audit document relating to their plants and/or buildings, that must be drawn up according to the guidelines issued by ENEA.
Starting from this second expiry date, data measured according to the indications of ENEA must be used.
ECON ENERGY, ESCo certified UNI CEI 11352, provides the service of drafting the Energy Audits and preliminarily conducts the evaluation and validation of the existing monitoring systems to assess their compliance with the requirements indicated by ENEA in the various "Guidelines for energy monitoring ".
DOES MONITORING SYSTEMS IN YOUR COMPANY EXIST?
HOW ARE DATA DETECTED?
You are a Large Company if you exceed 50 millions euros in turnover and more than 250 employees are employed.
You are an Energy-Intensive Company if more than 2,4 Gigawatt/hour of electricity are consumed.
FURTHER INFORMATION ABOUT
RENEWAL OF THE ENERGY AUDITS 2019
Fabrizio Baraldo – Econ Energy
+39 339 5775489 o +39 049 7330721
Tags: energy audit, energy-intensive companies, large companies, renewal