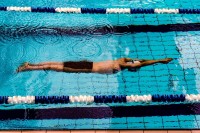 Concession for pool management: Pronext is been chosen to support the Public Manager
Pronext – a Contec Group company specialized in technical-legal advisory in the construction sector – will assist the municipal administration of Adria (Rovigo) in renewing the concession for the management of public municipal swimming pools.
The Municipality of Adria (http://www.comune.adria.ro.it/web/adria) is working for the assignment of the extraordinary maintenance works and management of the swimming facility, present in its territory.
The modernization of the municipal swimming pool is one of the strategic and operational objectives of the municipal administration's plan: the swimming pool have been in operation since the 1980s and now has the need to perform extraordinary maintenance works in addition to an intervention on energy efficiency. The plant also includes the development of parallel recreational spaces that are not necessarily linked to the exercise of sports activities.
The role of Pronext
Pronext has been involved by the Municipality of Adria to carry out the delicate task of supporting the public manager for the procedure for the awarding of the concession for the management of the swimming pools and extraordinary maintenance works.
In its consulting experience, Pronext has developed a dual specialization: both for Public Administrations and for concessionaires of public services, such as swimming facilities.
The correct setting of a procedure allows to obtain positive results more than proportional during the process itself.
Within Contec Group, Pronext specializes in strategic consulting and technical-operational support for Public Administrations engaged in tender processes and assignments that require a compact coordination of legal, administrative, technical, strategic and managerial skills.
The experience of Pronext helps Public Administrations to:
a transparent and linear management of the procurement process and assignment of the works by the Contracting Authority;
the compliance – or a justified change – with the budget announced by the Contracting Authority for the construction of the works;
the observance – or a justified variation – of the times envisaged by the tender process;
the compliance with the law.