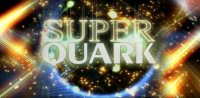 Superquark presents the scientific project curated by RFX
Last night the tv show Superquark – broadcasted on the major Italian channel Rai 1 – focused its section Energy on the international research project Neutral Beam Test Facility curated by Consorzio RFX | Ricerca Formazione Innovazione in Padua.
Piero Martin – full professor at the Department of Physics and Astronomy "Galileo Galilei" at the University of Padua and Italian representative of the project  – presented the scientific experiment that gathers an international prestigiuos team that aims to aims to demonstrate the technological and scientific feasibility of fusion energy "ITER – International Thermonuclear Experimental Reactor" mainly based in France.
In positive and close collaboration with the Italian researchers, Contec Ingegneria has curated the engineering of the structures of the building that host the experiment and now it's developing the project & construction management supporting the Works Direction.
To watch the video (minute 45), click here.
References: