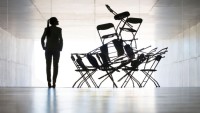 Safety and sustainability of the business events
Safety and sustainability of the events for companies is the theme of the free workshop organized by Contec AQS, held in Verona on 23rd June in collaboration with IMQ.
"For business events we trust the agencies, that take care of all aspects: then the responsibility is not ours…"
This is the common attitude noticed in the organization of corporate events, task often assigned to the Safety Office, Events or Human Resources. In reality the situation is very different.
The workshop will introduce the regulation concerning the safety before-during-after the events, describing the long list of case-studies that Contec AQS has developed with its partners (Volkswagen, Permasteelisa, Milan Fashion Week…).
Another focus will be the sustainability of the events, that is emerging as a topic issue in the sector, in accordance with ISO 20121, to ensure the organization and the development of events with sustainable impact.
The company is responsible for obligations about cooperation and coordination of activities of the companies in the event.
The company can fulfill these obligations with the support of the Prevention and Internal Protection Service, but also using the services offered by Contec AQS.
The external services have some advantages:
ensure about all the activities required by art. 26 of Legislative Decree no. 81/08;
delegate, with a formal act, Contec AQS, about the responsibility of the above article, this means that:
the company is left out about the responsibility and the penalties and administrative sanctions to not do the activities about the art.26 "Obligations in relation with the contracts";
Contec AQS can perform the tasks of the Prevention and Internal Personal Office as event manager.
The company has the obligations that aren't subjects of delegation: the requirement to check the delegated (Art. 16 of Legislative Decree no. 81/08) and risk assessment – that Contec AQS offers support in performing, too.
The events are an opportunity for internal and external communications that works on two levels.
The first one is about the aesthetic-communicative presentation that features the event (staff, presentation of new products, communication for stakeholders, customer relations). The second is about the technical aspects of the performance and safety of participants, representing a side of responsibility even with penal responsibilities.
Do the companies engaged in the organization of events have the same awareness in the two levels?
For more information and application: www.contecaqs.it/event/eventi-aziendali-sicurezza-ed-eventi-sostenibili/