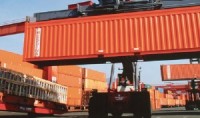 New strategic partnerships for Contec AQS
September has been a period very intense for Contec AQS that signed three important agreements in the professional sectors of building, logistics, advisory and business consulting.
After the excellent experience at Expo 2015 in Milan, Taiyo Europe (www.taiyo-europe.com) and Rubner (www.haus.rubner.com) – international leaders for membrane and wooden structures – have renewed the collaborations with Contec AQS for services of Safety and Quality Control.

For the company Ignazio Messina & C. (www.messinaline.it), it will be provided a service of Environmental Analysis for the terminals in Segrate (Milan) and Vicenza. Ignazio Messina is one of the major operator of integrated logistics strategically active in northern and central Italy, that – by direct management – handles an annual volume of about 100,000 trucks and 2,000 trains.
4ward Consulting ( www.4wardconsulting.it ), a global consulting firm for manager and entrepreneur, was already a partner of Contec AQS for the process to obtain the ISO 9001 certification. The collaboration will continue now for the collaboration of Prevention and Protection of risks in the workplace .
www.contecaqs.it