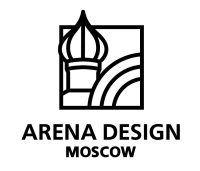 Italian Days in Moscow: Pronext is present
Pronext | Contec group represents Verona and Italy in an event focused on the promotion of the Italian professionalism in Moscow.
An important and ambitious project, promoted by Officina Contemporanea (www.officinacontemporanea.org) and the Association of Russian-Italian VeronaClub (www.veronaclub.it) operating in Verona and Moscow, is in progress to introduce new Russian operators to our city and to all the business system of Verona for home design and other related fields, from tourism to the agribusiness sector, so the main sectors of the local economy.
The project – Arena Moscow Design – aims to organize events business to business (B2B) among operators and architects, designers, builders in Verona and Russian customers, in collaboration with partners from Moscow, under the sponsorship of Architects of Moscow and the Association for Industrial Design in Russia.
The Italian team is still in Moscow from 1st October, as part of the event organized by the Chamber of Commerce Italian-Russian CCIR (www.ccir.it/ccir/it) called BUONGIORNO ITALIA to show Verona and its operators.
In Moscow, hosted at the Central Telegraph Building, on 15th, 18th, 22nd and 23rd four masterclasses are organized, with Italian and Russian architects.
The program of the four masterclasses includes architect Ferrari – technical director and project manager of Pronext, Contec Group – that on Sunday 16 October will talk about the theme of urban transformation, in particular for the Italian and European context. It will be offered a historical overview that traces the uniqueness of our model and the different phases like the Industrial Revolution, the zoning and the industrial archeology. Then the examples, developed by Pronext and Contec Ingegneria, about the redevelopment of architectural heritage are presented: Poggio Santa Cecilia in Rapolano Terme (Siena), the Austrian Arsenal and Domus Mercatorum of Verona and the military stations of Peschiera of Garda (Verona).
The days of Moscow are a preview of the events planned in Verona in November and December to host Russian partners to stay in touch with the Italian productive system.