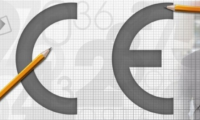 EU Blue Guide, the new rules for industrial products
The Blue Guide of European Union has been published – 16 years after the first edition – in the new version for the implementation of EU directives on products based on the a global approach.
The guide is about not-food and not-agricultural products,  but for ones  as industrial products or products employed by consumers or professionals. The stakeholders of these prescriptions are the Member States and partners operating in the context of free movement safety for the product and protection of products in the Union European.
The Blue Guide was updated with the legislative changes – since 1st December 2009 the Lisbon Treaty is in force – and it adds new chapters and modifies other ones: the obligations of traders on accreditation, standardization or checking the market.
The purpose of the new Blue Guide is to spread the knowledge of the Community rules for the introduction in the market of products and an application more consistent in the different sectors and in all markets.
The Blue Guide is important for EU regulation where Contec Industry – thanks to its know-how and its highly specialized team – works and offers their services to the CE marking of products, ensuring consistent with the set of rules:
– machines;
– pressure equipments;
– equipment and protective systems for the employment in explosive atmospheres.
Contec Industry (www.contecindustry.it) belongs to Contec Group and it is specialized in technical consulting and engineering services for industry.