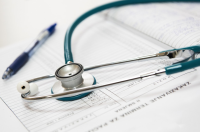 Hospital planning: the latest success of Contec Ingegneria
Contec Ingegneria is part of the team that has won the procedure opened by the AUSL Bologna for the conclusion of a framework agreement with a single economic operator for engineering and architecture services in the hospital field.
Last November the procuring authority AUSL Bologna (www.ausl.bologna.it) announced a public procedure to identify a single entity – also configured as a group of skills coordinated by several subjects – to sign a four-year agreement for the technical services about the hospital planning.
Contec Ingegneria has participated in the winning group, by offering the service of projects verification, thanks to UNI EN ISO 9001 certification, which allows to verify projects about interventions up to 20 million euro.
Having checked the regularity of the documentation, the consistency of the references and the overall formulation of the offer, the group was ranked first with a total assessment of 84.880 points (65.220 points for qualitative elements and 19.660 points for quantitative elements).
The tender team include:
arch. Marco Rizzoli, hospital planning specialist;
MCA Mario Cucinella Architects (www.mcarchitects.it), considered one of the most important designers currently active in Europe, with a long series of award-winning national and international projects. Known in particular for the aspects related to sustainability, he was appointed curator of the Italian Pavilion for the upcoming Venice Biennale 2018;
prof. ing. Massimo Majowiecki (www.majowiecki.com), professor of structural engineering at the University of Bologna, structural designer and consultant for several of the most important Italian works such as the recent Juventus Stadium, the stadium of the Alps, the coverage of the Olympic stadium in Rome. He was also a structural consultant for the design of the "La Nuvola" conference center by architect Massimiliano Fuksas (www.fuksas.it/it) and for the coverage of the Department of Islamic Arts in the Louvre, designed by architects Mario Bellini and Rudy Riciotti. Contec Ingegneria has already collaborated with prof. Majowiecki for the project of the new stadium in Venice, with the architectural concept of Lawrence Nield;
prof. ing. Tomaso Trombetti, professor of construction techniques at the University of Bologna, carries out his research in structural and anti-seismic engineering. The research interests are aimed in particular at the study of innovative systems for the mitigation of the effects of the earthquake on buildings.
The team is complemented by Prisma Engineering (installations design), MR Energy System (advice on energy and climate sustainability), dr. geol. Piero Cavarocchi, Polistudio A.E.S., Stiem Engineering.
Tags: hospital planning, public tender