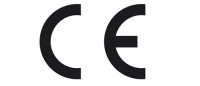 Directive PED 2014.68. UE: Contec Industry comments
The PED – Pressure Equipment Directive – 2014.68. UE is the new reference to be observed in the marking and commissioning of industrial equipments.
After the process of gradual harmonization by the European Union, it's arrived the time for the implementation to make available on the market of pressure equipment according to the Directive PED 2014.68.UE.
The legislative path was divided in two phases:
– first deadline by 28th February 2015 for the implementation of fluids defined as art. 13. The article divides the fluid in two categories: the first one includes substances dangerous, the second ones includes all other substances;
– second deadline by 1st June 2015: the pressure equipment placed in the market from 1st June 2015 must to consider the new classification of fluids.
– third deadline by 18th July 2016, the provisions relating have to be agree to other items, in particular the responsability of the trades.
So the application of the new directive is mandatory since 19 July 2016.
The first subject interested in these obligations is the manufacturer of the equipment. From the design and manufacture, in fact, the equipment must ensure the safety, to not put at risk the health and safety of people. Guarantee element of this is the CE Marking.
The pressure equipment, to have the CE marking, must be checked with a procedure of verification of compliance in according with PED (Pressure Equipment Directive 2014/68 / EU). The PED directive requires CE Marking for the possibility of using of such equipment on the European Community market.
What are the news introduced by Directive PED 2014.68 UE?
The main difference introduced by the Directive is the categorization of fluids.
The other differences are about a better definition of the roles of traders involved for the conformity procedures. The importer and distributor are required to control that the manufacturer has followed the appropriate conformity procedure (Art. 14) and has realized the technical documentation.
The role of Contec Industry for PED 2014.68.UE.
Luca Reppele – Technical Director of Contec Industry – comments the entry of the new legislation: "Focusing on the CE marking is an important signal for the entire production chain that ensures uniformity in terms of safety and security features. We have to pay attention to what has already been certified under the previous directive, that is still accepted. Contec Industry was quick to update and it's ready to operate with the new requirements. The staff is able to find solutions and to adapt at the new rule for the support of all trades. Our presence is in fact recorded in all stages of the technical documentation for the PED processing with a special focus regarding the risk analysis document."
In particular, Contec Industry works on:
– preparation of the technical dossier;
– assessment and risk analysis;
– preparation of the manual;
– preparation of the schemes;
– preparation of test reports;
– tests of machinery.
For more information: www.contecindustry.it and The PED 2014.68. UE