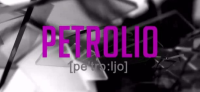 Contec's partners again on tv
New presence on tv for Contec's partners.
The summer edition of Petrolio, tv show of journalistc inquieries, has paied the attention to the current topic of "Made in Italy" during the last episode aired on 27 July on the major Italian channel Rai 1.
"Hands on fashion" is the anthology focused on the Italian excellences, especially in the fashion industry, that described Kiton as exemplary model of concept and production that emploies entirely a domestic supply chain.
During the interview Maria Giovanna Paone (vice president of Kiton) underlines the importance of the Quality in terms of main goal to achieve in order to protect and develop the precious tradition and know-how that makes worldwide unique this brand.
Contec is proud to be involved in the wide project Casa Kiton, an important operation of expansion of the brand's corporate image.
The regeneration of the spaces is in progress and touches the historic building between via Pontaccio and via Fiori Chiari, in the heart of the Brera district in Milan, that will ben open at the beginning of 2016.
In collaboration with aMDL – Architetto Michele De Lucchi (charged of the concept and the interior design), Contec has developed the definitive and executive project. It's now coordinating  the Construction Management, the Work Direction and Safety. 
To watch the episode, click here.
www.kiton.it