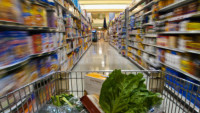 Contec AQS and Lidl Group, a new synergy
Contec AQS is proud to announce the beginning of the synergy with the companies of the Lidl Group –  the award-winning operator of the large scale retail trade in Italy: Lidl Italia and Lidl Real Estate Services.
Contec AQS will share its own competences within health, safety at work assuming the role of  Health and Safety Executive, providing training courses – in accordance with the Agreement between the State and the Regions – and also handling events management.
The staff of Contec AQS will be concerned with the safety of over 10,000 employees, in more than 540 stores widely distributed from the Northern to the Southern Italy, referred to 10 Regional Departments.
Lidl Italia and Lidl Real Estate Services are involved in enriching the panel of the sector's leading companies. These two companies chose Contec AQS' services in order to operate in full compliance to the rules in force regarding the workers' health and safeguard.
www.lidl.it – www.immobili.lidl.it