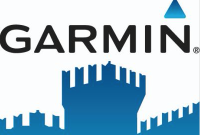 Air Liquide and Contec are sporting partners
Contec has become sporting partner of Air Liquide – the world leader in gas production at the service and health – and together they will take part in one of the most important Italian triathlon events.
Saturday 25th June the fifth edition of the Garmin Trio Sirmione (www.garmintriosirmione.it), one of the most important sporting events of triathlon, will take place in the enchanting natural setting of Sirmione (Brescia), on Garda Lake.
Contec was invited by Air Liquide to be part of their sporting team, confirming the positive collaboration between the two companies, which now surpasses the boundaries of professional collaboration and partnership becomes sport.
Air Liquide is the world leader in gas production, technologies and services for Industry and Health, present in 80 countries with approximately 68,000 employees.
Currently the Group's commitment with Air Liquide in Italy is active on different fronts. Started in the establishment of Castelnuovo del Garda, the Group was involved to work in the central Limito (Milan), Padua and Ferrera Erbognese (Pavia) for upgrades of specific risk assessments (ATEX, EMC, noise, vibration, fire, optical radiation , electrical hazard) and for engineering activities related to the CE marking and commissioning of equipment and facilities service.
On the occasion of the Garmin Trio, Air Liquide reserves for its team some spots in order to prepare the race, rest, support the colleagues-competitors and spend time in the company.
Contec accepted enthusiastically this invitation to participate, honoring the proposal with the organization of a relay race (1500 mt. swimming, 40km bike and 10km running) which involved the staff across of the group.
On the Facebook page of Contec Ingegneria (www.facebook.com/contecingegneria), the event will be covered with pictures and post live.